All About Evans & Horton Roofing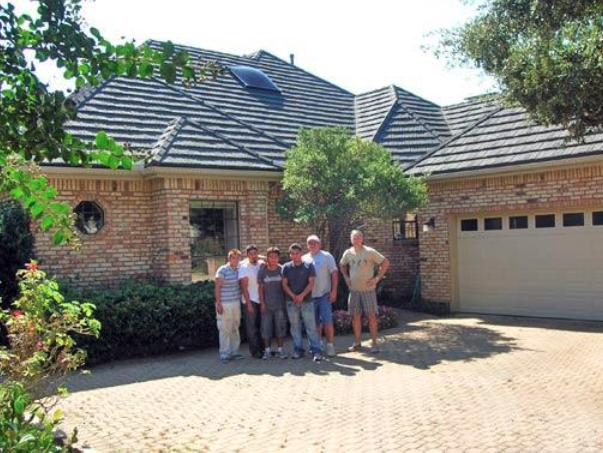 Evans & Horton Roofing has been serving the metroplex since 1980. My goal is to provide a service that is top quality for a fair price and to be able to count on my customers to call me back when their roof needs repair or replacing again, as well as for them to refer me to their friends and neighbors. I have held up the reputation of being a hands-on owner, which is important in the longevity of a successful business.
In 1994 the owner of Moore Roofing, Mr. Clifford Moore, retired at the age of 87. He had run a very successful business in the same location forever 40 years. The company came up for sale, so I purchased it and continue to run both companies as separate entities that office at the same location.
As the owner of these two companies and the father of two young children, I will be around to honor any warranties on my work. Since roofing is my field of expertise, I plan to be in the metroplex area until the children graduate from college. The experience has been both enjoyable and rewarding for me.
Workmanship Guaranty/Warranty
Manufacturer Guaranty/Warranty
Typically a 5-year workmanship guaranty/warranty is given from our company on a whole roof put on your house and/or garage, sheds, etc., however, there are some exceptions.
If we only do a repair on your roof
The existing angle (pitch) of your roof
This also varies depending on the type of product you choose. There is everything from a 20-year, 3-tab shingle, all the way up to a lifetime warranty on other shingles.
A Class 4 Impact Resistant shingle is now offered that will yield you a discount from your insurance company. This shingle will initially cost you more at the time of installation, however, that cost is usually absorbed by the discount you receive from your insurance company within about 3 to 4 years.
Business Licenses & Accreditations