A custom Chimney Cap covers the entire top of your chimney and is made-to-fit; this includes cases of odd shaped flues or multiple flues.
Some people prefer a custom look to that of a standard cap, but both styles are sturdy and made of 24- gauge steel. For chimneys that have a damaged mortar crown the additional protection of a custom cap will help to prevent further erosion.
The price of a custom cap is based on the size of the top of your chimney. Please contact us at 972-259-1558 or email us info@evansandhorton.com to provide you with a Free estimate for your custom cap.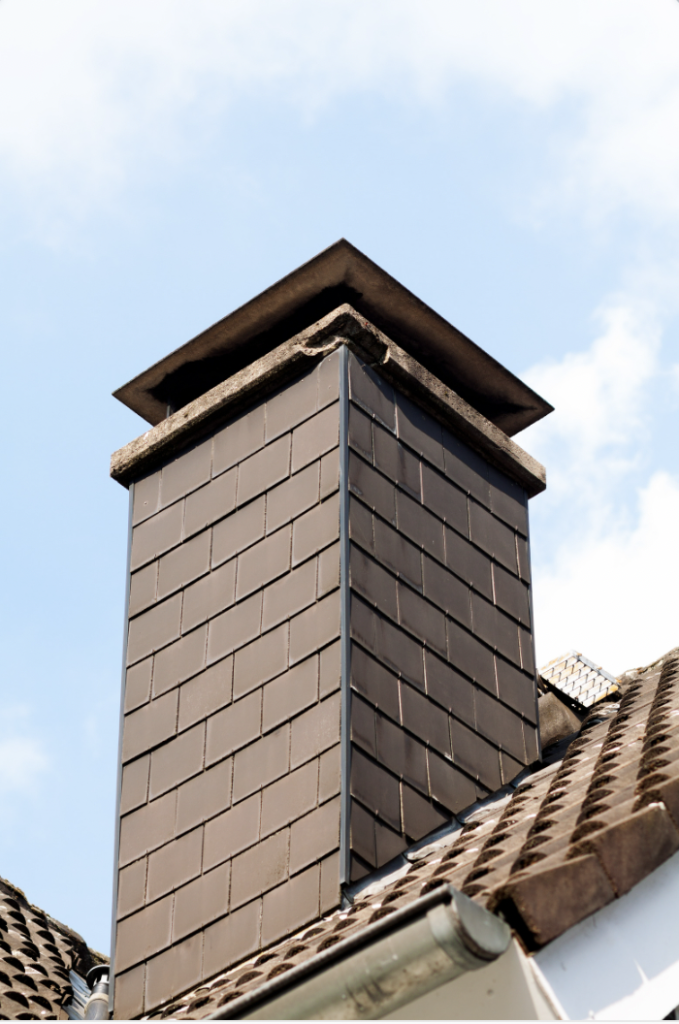 Benefits of a Chimney Cap
Helps keep animals, especially raccoons, squirrels, and birds from setting up home in your chimney or fireplace.
Helps keeps rain and moisture from building up inside your chimney.
It can also help prevent or reduce the chimney smell that permeates homes in the warmer weather.
Helps to shed ice and rain from the chimney crown, the cement cover on the top of the chimney structure. This will extend the life of the crown and eliminate some causes of cracking of the flue tile.
Helps increase the draft of the chimney, especially in areas with constant wind.